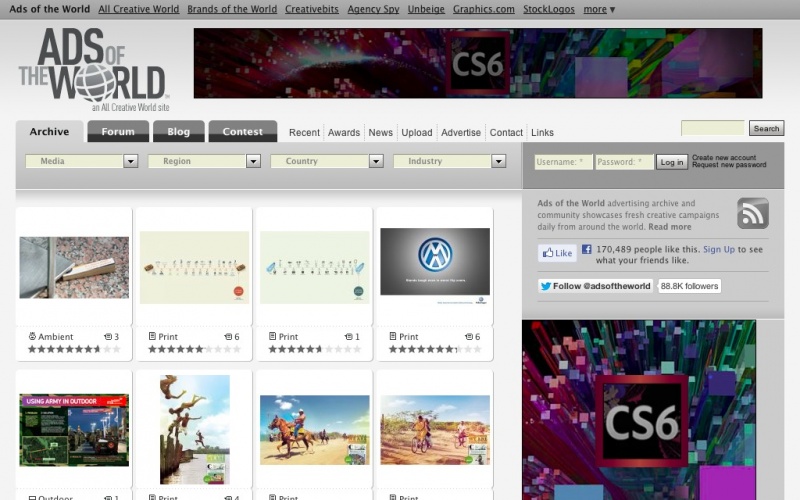 Ads of the World is an advertising archive and blog celebrating great work worldwide.
Why?
Some people collect stamps. I collect ads. Ads that are above average. And, I make them public for the creative professional and the general public.
I hope the site will be useful for creatives who want to see what their collegues are doing around the world. I hope the ads featured on this site will inspire you, the creative, to do better work. Hopefully with time this site will serve as a reference point for your new projects. For example you would look up the financial services category to get an understanding about what people have come up with for this sector in the past, so you can take it a bit further.