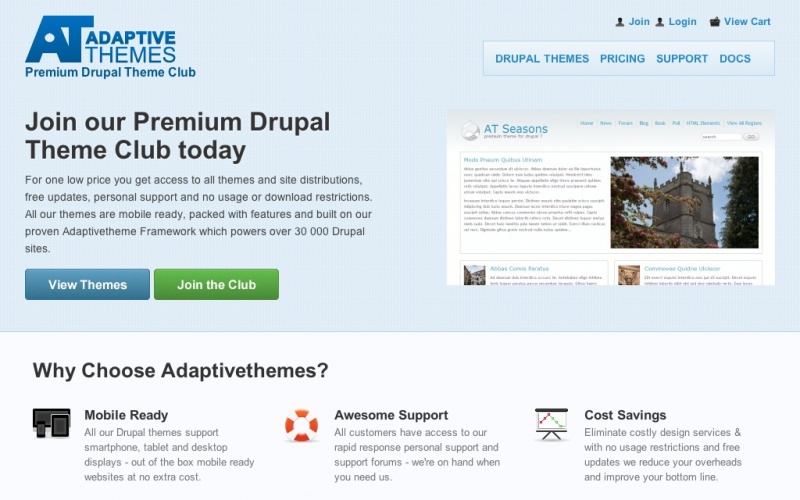 AdaptiveThemes is a crowd sourcing site that brings together Drupal themers and designers to build commercial Drupal themes. In short we're a collaborative social network of Drupal professionals and anyone is free to join.
The site is built on Drupal 6 and uses many contrib modules and makes heavy use of Views and CCK and their associated addon modules. We also use Dynamic Data Blocks for most of the slide show type features, and views carousel also. The Themes Shop is Ubercart with highly customized product nodes. The community features include OG (Crowds), open commenting (no restrictions), custom user profiles, notifications, social bookmarking, Twitter integration and a strong community spirit between the members. We hope to include the Gigya social networking platform in due course and I'd like to have Linkedin profile data pulled into the site also.
The theme was built by Jeff Burnz and uses Genesis as the base theme with custom built Gpanels.
AdaptiveThemes is the brainchild of Jeff Burnz, a professional Drupal themer with 4 years of Drupal theming experience, numerous open source projects, hundreds of Drupal themes and a passion for making Drupal beautiful.